Visits with Loved Ones
We realise how important visits from loved ones are to everyone – that is why we have built a dedicated Garden House visiting space. This is a room next to the home and accessed from the garden, which visitors can pre-book, with a built in clear screen to keep everyone safe. Please check with the home manager for the latest local guidance to help plan your visit.
We understand how vital these visits are not just to residents, but everyone's wellbeing and peace of mind.
In some rare circumstances, we may need to pause these visits, but we will keep you updated should this happen.
Our Guide to safe visits:
Visits are pre-bookable, and visitors can choose a time to suit them.
All visitors are required to answer health screening questions and always maintain social distancing.
The Garden House is fully cleaned between visits.
The Home Manager will keep families informed and we will continue to follow local guidance.
We will continue to hold weekly relatives Zoom meetings whereby the Chair of the Society will update the relatives with any news and answer any questions.
Guidance on visiting can change very quickly based on the situation both locally and nationally – the team at Avenue House will be able to advise you of the visiting options available when you call to pre-book a visit.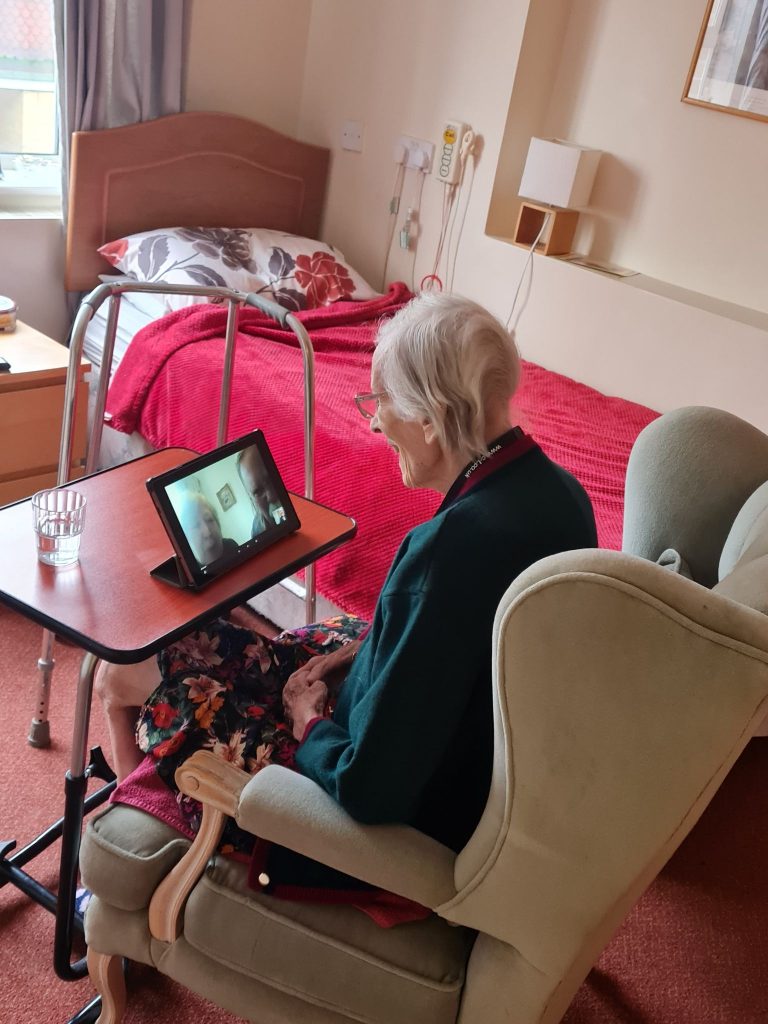 Keeping Connected
At Avenue House we understand how vital it is to us all, especially currently, to keep in touch with friends and family.
That is why we are doing everything we can to make sure the residents stay connected to both their loved ones and the wider community.
Video calls and staying in touch.
While we all love receiving handwritten letters and messages, colleagues are also supporting residents to use electronic tablets to keep in touch with families, especially via video calls on apps such as Skype and Zoom. For all residents, being able to speak and see loved ones is incredibly beneficial.